Webb on Top in Australia Open
Overcoming heavy winds and a crowded leaderboard, Karrie Webb came from five shots off the pace to win the ISPS Handa Women's Australian Open on Sunday. The LPGA Hall of Famer closed with a 4-under par 68 to finish the 72 holes at Victoria Golf Club in Melbourne at 12-under par 276. Chella Choi, who failed to get up and down at the final green in a bid to force a playoff, finished alone in second place at 277 after closing 74. It was the 39-year old Webb's 40th LPGA win; she has the most victories of any active player and 11th on the all-time wins list.
Paula Creamer and Karine Icher shared third place at 278.

The field battled heavy winds throughout the final round but Webb, who was tied for 13th place at the start of the day, felt the conditions worked to her advantage. "I feel very fortunate to have won today," she said, but I liked my chances at the start of the day because of the wind picking up. If we had another day like we had the first three days, I probably was a little too far back to have a chance, so I was thankful for the weather changing and I played as good as I have in a very long time." Webb birdied the first two holes and made the turn at 2-under par 34. After a birdie at the 11th, her fourth if the day, she found herself in a four-way tie for the lead.
"I was obviously pumped up that I made the putt but then of course I made that to tie for the lead," she said. "I had a little bit of trouble calming myself down on the next hole, I didn't hit a very good tee shot, but I ended up making a really good par, so that sort of settled me down."


Webb added another birdie at 13 but bogeyed the 16th. At that point she shared the lead with Choi. She reached the par-5 18th in two, then two putted from 35 feet for birdie to take the lead once more.
Choi, who was seeking her first LPGA win, found the left rough with her second shot at the closing hole and chipped to within seven feet but missed a birdie putt that would have forced a playoff.
"It's so close, close every tournament so it's a very good experience for me," she said … "Ten under is my best score so it's a really good memory in here."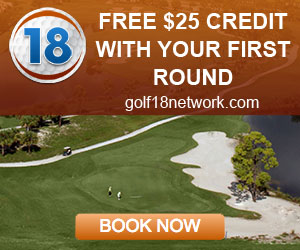 For Webb it was a remarkable turnaround just a week after she was disqualified from the Australian Ladies Masters for signing an incorrect scorecard
"It wasn't something that was easy to shake off and still isn't because it's been very hard for me to walk out of the score tent this week until they've checked my score card about four times," she said with a laugh.
"It's amazing what happens, what a difference a week makes.  Obviously this time last week I wouldn't be expecting to be sitting here, so I'm glad things changed around quickly for me."
Related Posts: