Did Danielle Kang's New Champion Status Increase Danger?
Danielle Kang entered the LPGA in 2011, playing her first tournament in Arkansas. She didn't win until 2017, but when she did, it was a major, the KPMG U.S. Women's PGA Championship. It made sense that victories would eventually come. After all, Kang had won the U.S. Women's Amateur twice, and was low amateur in high profile pro tournaments. Her KPMG win by one stroke, at the expense of Brooke Henderson, raised Kang's status considerably, not only in the rankings, but in the golfing public's awareness.

I met Danielle Kang briefly in a post-tournament Q&A, and found her, as I do most of the players, normal, healthy and good-hearted.  That sort of being, however, is not always reciprocated in an unpredictable world. Kang and her mother were verbally assaulted and physically intimated at the Midori Restaurant of Rancho Mirage by two…shall we say gentlemen, and the encounter seems symptomatic of an incremental tearing away of the ethics curtain in American life. Judging from the quotes, the two might have known that they were speaking to a professional golfer, unless they had merely overheard the women's conversation.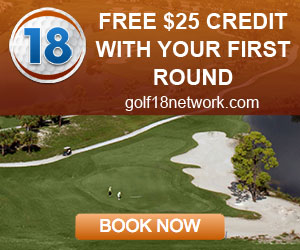 Celebrities have always had reason to worry about fans who become inordinately attached to their idol's ups and downs. Inappropriate behavior used to be just that. We would see it from to time and recognize it instantly, but in some quarters, breaking personal space and personal threats have become common. The verbal epithets related by Kang and her mother were bone-chilling, and I had to wonder what pathway such minds take over the years to end up in such a bankrupt state. In addition to the words, the men, one between twenty and thirty, the other older, were said to be "standing over" them. On this point, non-combative men who are much smaller than their attackers have an inkling of what the women are talking about. Close physical intimidation blurs and obliterates the line to an actual assault. The incident went on at length, as no one in the restaurant seemed willing to come to Kang's aid. Since the encounter involved death threats, Danielle played the Sunday round of the ANA Inspiration with a team of security personnel following her every step. What a fun way to play golf, competitively or otherwise. Unfortunately, Danielle's mother stood in the gallery, and the state of her protection was unclear. That clearly weighed on Danielle's mind.
In a great many cases of such behavior, alcohol and/or drugs is involved in some way. Sometimes, betting has taken place, and an attacker is displeased with the celebrity's result. At other times, there is a mentally fabricated attraction. With rising awareness and confrontation over respectful treatment of women, perhaps a certain type views the change as "uppity,." It worked that way in racial conflicts. Who knows? Kang only said that she had never seen a man so upset, and could not begin to identify what had caused it.



There is a growing atmosphere of anger taking place within the United States, as people who used to let it slide won't anymore. The idea of ethics, manners, and etiquette are dismissed as veneers, something fake that our grandparents did. The golf course, amateur and professional, has been one of the greatest bastions of achievement that insists on preserving a respectful decorum, and even though Danielle Kang's incident was off the course, it's coming for all of us.  The game and its venue are built on respect, and must be defended with everything the game has. I would be interested to hear from course professionals as to the changing behavior in the modern day, and I'll wager that things are changing there.
In a glimmer of good news, Kang was able to retrieve one of the attacker's names, and I hope that the hammer comes down hard. Professional performers should not fear appearing before the public in their various venues. No one like Danielle Kang, or any other woman, should ever have to say "I was scared for my life," or fear for the safety of a loved one in the gallery.
Related Posts: