Is There a Way Back for a Rehabilitated Champion?
As millions of other people have over the last two weeks, I was glued to the television this evening, in special anticipation of the Combined Downhill women's skiing event. Yes, Lindsey Vonn was at the top, needing only a stable slalom run to grab her final gold on her final race. And then, I thought of Tiger Woods. Why, at a time like that, I don't know. That they were once an item is not enough. I thought of him because they are so very similar in some respects. Arguably among the greatest of the greats in his game, Woods was blessed for years in which he was all but unstoppable. His body was young, developed, and confident from every nook and cranny of that brain to the toe of his wingtips. Vonn established a career among the best in the history of her sport. Like Tiger, that brain and body knew exactly what they were doing, and she could bring it seemingly at will. Tiger was, without any doubt, a rare and amazing champion. So was Vonn, and together, they made up a big chunk of national sports treasure.

Tonight, Vonn lost it, almost out of the gate,…lost everything, that is. She lost the gold that might have been hers, and claims to be retired from Olympic competition. A handful of years back, Tiger lost it, seemingly overnight. The steel trap mind his father helped to develop went off in directions it doesn't usually go. His Rock of Gibralter confidence appeared to crumble, and what was equally dire, his back was wrenched and wracked until even the short game left him. There we have it, the great skiing champion and the golfing counterpart, one with what was termed a "mashed potato knee," and the other a misaligned neural and skeletal system, at least where golf is concerned.



The Olympics represent a high tension festival, requiring a "do it now or do it never" mentality. We see people emerge or deteriorate in a matter of seconds. Lindsey's struggles were heightened for the public, with a host of injuries to overcome in a body no longer twenty. For Tiger, be assured that his Olympics were not held at Rio last year. They begin at Augusta on an annual basis. Following the Massters tournament, his specialty, three other majors await, each one representing a chance to regain his footing and take home some golf version of the gold medal. His body seems to be stabilized in a way it was not during his previous comeback attempts, but the confidence is still playing catch-up. The impact isn't the same level of drama as chattering skis bursting down a straightaway or holding a hill on the slalom. However, put a slow motion camera in close, and we will see that the swing and impact Tiger delivers is overtly violent as well. He will repeat the exercise many times in one round, at least sixteen of them from tee boxes of par 4s and 5s.
People like Tiger Woods and Lindsey Vonn should be mentioned in the same breath, whether still together or not. That sort of champion doesn't want to quit. They're too good at it, and too keyed up to ever think of not doing it. Race horses run, but they don't graze well at all. So, what is left for mashed potato knees and shredded nerves when winning is as important as it ever was? Vonn and Woods have won so much, perhaps they can afford the leading stem cell treatments. My imagination says that they could be out doing this well for another ten years or more. I don't really know that, but we'll need to see some more mastered runs and missed cuts avoided before we will know they are back. For now, it seems enough for Tiger to stay healthy while his game retools itself. How much time that takes, no one can tell. Vonn has been winning World Cup events just a month back, but Augusta is only a few weeks away. There's no time for mashed potato legs, hands, or brains, even in a champion.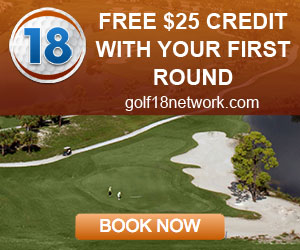 Related Posts: